Contact information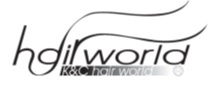 It is possible to visit our showroom with an appointment, to inspect the hair before making a purchase. We are experienced with our hair extensions and will gladly give our professional advice or information.
Showroom AlleenHaar
Vrij-Harnasch 76
2635BZ Den Hoorn
Netherlands
Kvk: 27316617
BTW number: NL819239732B01
Tel: +31(0)70-380 3932
Accesable between 10:00-17.30 on work days (Mo-Fr)
Questions about your order? Please keep your ordering number at hand.
Attention! We don't do orders via voicemail or via sms!

Whtasapp:
+31 6 4153 2885
Email: info@alleenhaar.nl
We only reply emails on weekdays during working hours.
Our showroom is open on weekdays between 10:00 - 18:00.
Opening-hours:
We work only with appointments so you may have enough time to choose the product that is right for you.
The showroom is open from Monday to Friday and can be visited only by making an appointments.
Because of other appointments we may have, please inform us on late arrivals.
15 minutes later than the scheduled time, means that a new appointment has to be made
OR wait until one of our staff is available.
Our office is open on weekdays between 10:00 and 18:00.